Split system air conditioning units are perfect for homes as a cost-effective solution. We offer split system supply and install.
Our split system aircon installation starts at a flat rate of
$490
(incl. taxes). Conditions apply.*
(*Standard Back to Back installation, running off power.)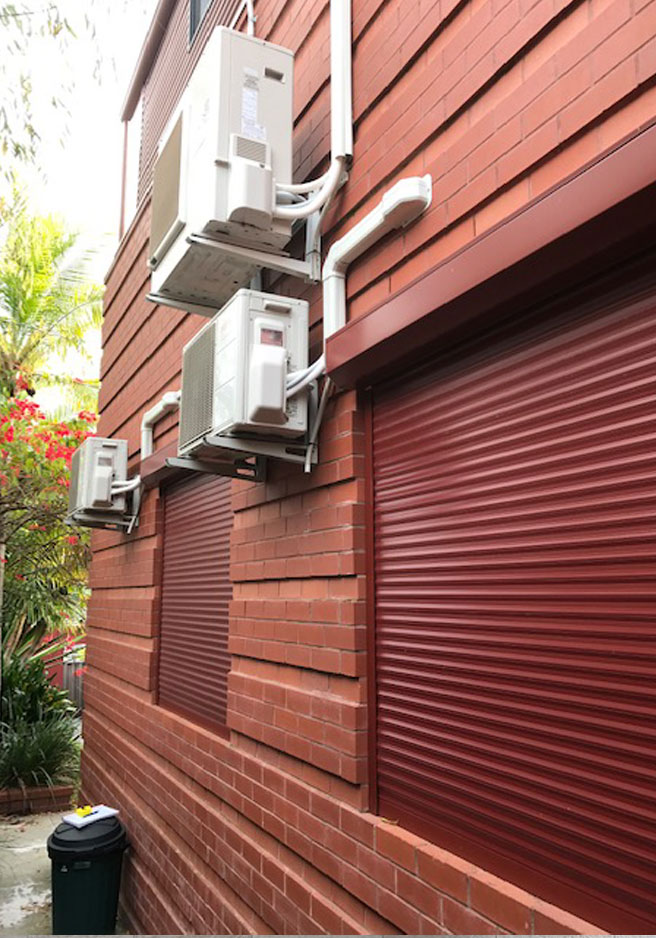 Split System Installation Malaga
Looking for split system installation in Malaga and Perth? If so then Air Central are the ones to call today. Our expert team will ensure the job is done on time and completed to perfection. Our split system installation in Malaga and Perth is commonly used by all domestic and commercial customers. Call us today so you don't miss out on our well known quality service!
What our basic back to back
installation includes
Outdoor unit placed on a secure flat surface, mounted directly behind the indoor unit, using standard back to back configuration.
3 metres of piping
2 metres of PVC duct
15 metres of the standard back to back power cable to the meter box from the outdoor unit –
Additional charges apply to all non-standard extras
Common Non-standard extras include-
Additional duct
Additional pipe run
Duct pieces: cap, elbow
Polyslabs
Wall Brackets
For split system air conditioner installation Perth and metro we offer
split cassette systems and multi-split systems installation, a 5-year warranty, plus assistance with the decommissioning of your property's existing unit.
We supply and install energy-efficient and quiet running split systems from leading brands such as Mitsubishi Heavy Industry, Fujitsu and Panasonic.
Service Locations
Split System Installation Ballajura
Split System Installation Beechboro
Split System Installation Dianella
Split System Installation Nollamara
Split System Installation Morley
Split System Installation Ellenbrook
Split System Installation Alexander Heights
Split System Installation Aveley
Split System Installation Darch
Split System Installation Landsdale
Split System Installation Greenwood
Split System Installation Henley Brook
Split System Installation Craigie
Split System Installation Hamersley
Split System Installation Carine
Split System Installation Warwick
Words From Customers
"Ian did a great job installing our new air-conditioning unit, tidy, clean and zero issues."
Steven G
"Great professional service." July 2018
Murdock M
"Excellent – Job completed on time without any issues." July 2018
Sue-Ellen P
Ballajura
"Arrived as scheduled and area cleaned prior to leaving. Professional and friendly." July 2018
Kurt F
"Great communication, thank you" June 2018
Lance K
Nollamara
"Thanks for work done efficiently and good communication" April 2018
Ketan S
Maylands
"Thank you for the install today………daughter and family extremely happy" November 2017
Jennifer- P
Balga
"Thanks Ian, Corey and Rodger for a fast and efficient job, and for leaving the site so clean. Would definitely recommend your team." June 2017
Pauline D
Dianella
Contact us
Book A Quote Now